LAHORE: One of the most stylish Test batsman in the history of Pakistan, Mohammad Yousuf believes that former Twenty20 captain Shahid Afridi's peak years had passed long ago.

Boasting a Test batting average of over fifty-two which is backed by no less than thirty-nine international centuries, Mohammad Yousuf is ranked among Pakistan's greatest ever batsman.
Speaking exclusively to PakPassion.net, Yousuf was asked whether is this the right time for Shahid Afridi to say farewell to international cricket.
Yousuf replied "I believe that Shahid Afridi's best cricketing years are well behind him and he should have retired a long time ago. There really is no point in him continuing given that his performances are on the decline and of course, he isn't getting any younger which cannot help.
Obviously, it's up to the selectors and the board to decide what they wish to do with Afridi as I don't see him leaving anytime soon.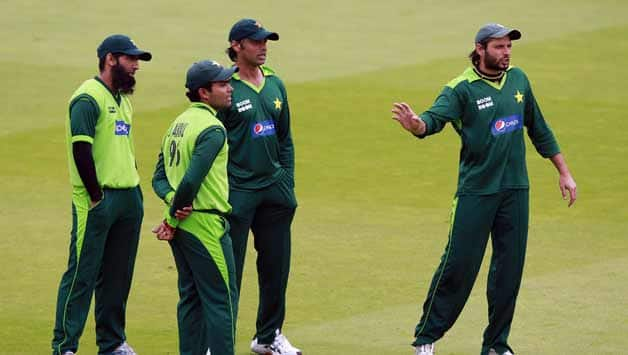 "The selectors need to consider whether they wish to look ahead to the future or fall back on old players. The writing is on the wall with Inzamam-ul-Haq as Chief Selector already indicating his preference for younger players as the reason for excluding Afridi for the England bound squad. It is therefore clear that Inzamam will want to look at the future and towards newer or younger players and not go back to older players."