MADRID: Bollywood's chocolaty queen Deepika Padukone looked like a million bucks today donning a black Swapnil Shinde gown. While the dimpled beauty of B-town literally turned heads at the event, handsome host Fawad Khan most certainly shared a special moment with the lovely lady.
Check out Fawad's expression when Deepika came on stage and 'bestowed' him with a hug. Don't you wish to see these two together in a movie already?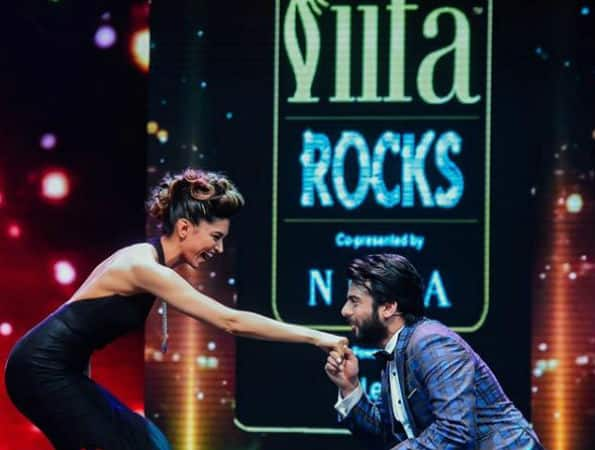 The very exciting IIFA awards will continue through Sunday when the main awards ceremony will see a host of stars taking to the stage!